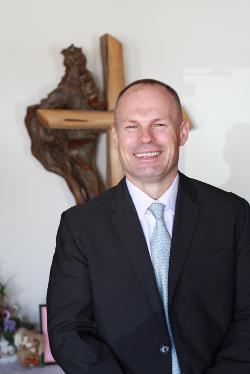 Dan Savage-Senior Pastor
Dan serves as our Pastor, and with the Grand County Sheriffs Department.
Dan accepted Christ through the ministry of Campus Crusade For Christ in 1987, and his passion for reaching the lost has led him to serve in a wide variety of both vocational ministry and lay ministries including Youth For Christ, Military Community Youth ministry, the public school system and several community oriented youth counseling programs.
Prior to coming to Grand Lake, Dan served as the Associate Pastor and Director of Worship at Grace Mountain Church in Colorado Springs. Dan has earned both a Masters Degree in Pastoral Counseling and a Master of Divinity Degree from Liberty Baptist Theological Seminary.
Dan and his wife Tina have four children and they enjoy making new friends and hanging out with their dogs on the lake.
Sara Schroetlin-Administrative Secretary,Custodian