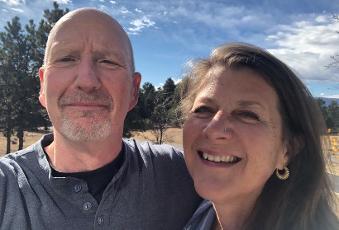 Kenny and Lauri Dennis
Kenny Dennis, Pastor
Kenny and Lauri met in a small Vineyard church where Kenny was leading worship and were married in November of 1993. Kenny has led worship and been on staff in both church and ministry settings. He graduated from Denver Seminary in 2005 with a Master's in Community Counseling. Since then, in addition to ministry work, he has been involved in community mental health and private practice and is a licensed professional counselor. He specializes in all aspects of acute and chronic trauma work. One of his passions is bridging the clinical aspects of trauma work with Christian and Biblical values. In his free time, Kenny loves playing the guitar, songwriting, and snowboarding.
Lauri has been involved in global missions work since about a year after marrying Kenny (she loves to tell the story of how this all came about). She is also a Spiritual Director and loves to walk with others who long to know God's immense love, beauty, and grace more completely. Together, they have led small groups and have had the opportunity to travel and minister in Ecuador and Africa leading worship, workshops, and retreats in lots of different settings. For fun, Lauri loves to read and paint, as well as hanging out and getting to know people.
Kenny and Lauri have three amazing sons, two wonderful daughter in-laws, and two of the "cutest grandkids on the planet".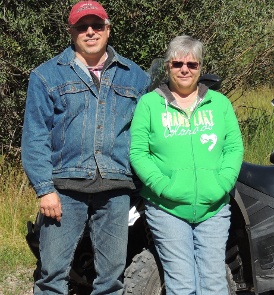 Cris and Phyllis Alexander
Cris Alexander, Elder
Cris Alexander was saved at a Child Evangelism Fellowship Good News Club at age 5. He was raised by godly parents who gave him a solid foundation through Bible teaching and scripture memorization. Cris met his wife Phyllis at Casa View Baptist Church in Dallas in early 1979 and they were married later that year. Cris has served for many years as a Bible teacher, a lay pastor, a deacon and an elder, and Phyllis has served beside him. They have been regular attenders of Stillwater since 2000. They have two children, three grandchildren and one great-grandchild.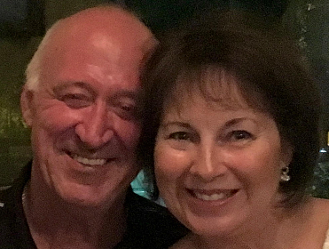 Mark Wohlslegel, Elder
Mark Wohlschlegel and his wife Pam of 47 years have been blessed by being able to live in two beautiful communities within our great country—Grand Lake, CO and Palm Beach Gardens, FL. Mark has continued to be active after his retirement in 2019. His focus in life has been on serving God through participating in contemporary worship (keyboard and guitar player), dispatching responsibilities as an Elder, leading Bible Class, and being a regular attendee of Celebrate Recovery. His hobbies include ham radio, riding motorcycles (a member of the Christian Motorcycling Association out of Granby), golfing, and he still loves to fly airplanes. Mark and Pam have two adult children, and three grandchildren.